Dr. Denee Jordan
---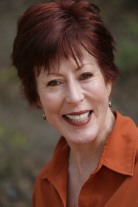 Dr. Denee Jordan is a Clinical Psychologist, a Marriage and Family Therapist, and a Board Certified Behavior Analyst. She is also a former dancer, actor, motivational speaker, and author. She has been practicing for nearly 30 years and has developed and directed numerous Mental Health Treatment programs across the country, specializing in the treatment of eating disorders, personality disorders, depression, anxiety disorders, schizophrenia, bi-polar disorder, alcoholism, addiction and autism. She has worked with people from every walk of life and believes we are all basically alike; we all want to feel safe, valuable, and connected.
She has trained professionals across the country using a model that she developed called 'Already Well'. The origin of 'Already Well' came from her early work with people diagnosed with schizophrenia and has continued to evolve.

The basic premise of Already Well is:

"In order to heal, grow, learn and prosper in the ways we want to, it is essential that we first recognize, find compassion and acceptance for ourselves as we are. When we practice doing this, we immediately optimize our mind, body, and vital energy to move forward. Already Well is a four-step process, is based in scientific research and references actual case studies."

​Dr. Jordan has presented for the Oakton Chicago Infant Toddler Conference, the Gateway Foundation, the Telecare Corporation, the Santa Barbara County Department of Mental Health, the Eisner Pediatric and Family Medical Center, Open Paths Counseling Center, the Chicago Gateway Foundation, The HELP Group Illuminate Conference, Loyola Marymount University, the Los Angeles Conscious Life Expo, and the Exceptional Children's Foundation, 'Good Therapy', and the Center for Spiritual Living, on topics related to the 'Already Well' model.

She is often a featured guest and cited expert on national radio and television, including the World News and Report and has been published in numerous magazines and publications.
Prior to, and during her work as a psychotherapist, she was a professional dancer and choreographer; many times combining aspects of the mind and mental health into the themes of her theatre productions. (I.e. the full length ballet, 'Reaching', which explored a woman's experience with and eventual recovery from schizophrenia).

She has written and is starred in a one-woman show entitled, 'I AM Already Well', which has received critical acclaim. The play combines theatre, therapy, comedy, dance, and unique characterizations to demonstrate the Already Well message in a way that is certainly unique for a psychologist.

Currently, she also serves as the Senior Director of Clinical Services at the Exceptional Children's Foundation in Culver City, CA.
During her career, she has never stopped studying and exploring a myriad of spiritual teachings, which she incorporates into all of her work. She is currently working with the world-renowned energy healer and Doctor of Chinese Medicine, Dr. Tatsuo Hirano (Energetics for Health) to explore ways that the concepts of Eastern Medicine can interface with those of the 'Already Well' practice to produce optimum wellness.



---
---